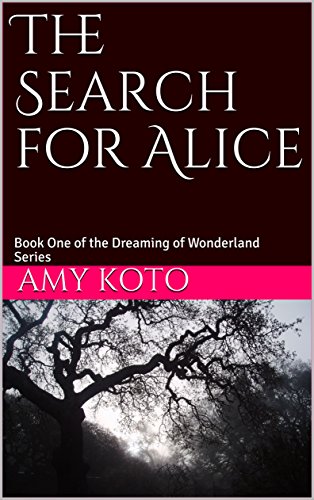 The Search for Alice : Amy Koto
The Search for Alice
When Kallie Bennett, a jaded teenage girl plagued by her alcoholic mother and her peers molded out of sheer bubble gum perfection, chases after Alice in Wonderland herself, she ends up lost in her own version of Wonderland, which forces her to face her utmost fears and introduces her to familiar characters with a dark twist.
Among these characters is Ches, a gorgeous vampire with a conflicted conscience, who becomes Kallie's guide and blossoming love interest. She also crosses paths with Queen Hartley, a manipulative witch who has the power to strip away one's memories and imagination, which brings a bone chilling new meaning to "off with their heads."
In The Search for Alice, Kallie starts to realize that her Wonderland is just as frightening as her own reality and that she cannot always run away from her problems. She must figure out a way to defeat Queen Hartley and return home before it is too late, but she soon learns that escaping Wonderland means leaving Ches behind forever.
Book Links
Website
Twitter
Amazon Author Page
On Amazon
More Great Reads: