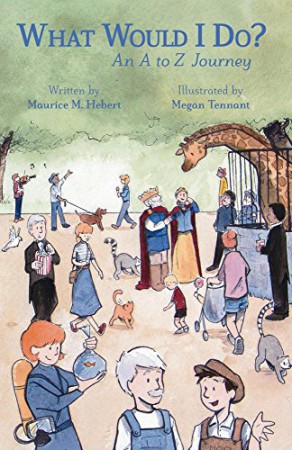 What Would I Do? : Maurice M Hebert
What Would I Do?
A playful and imaginative romp through occupations and situations.
This book explores various occupations in alphabetical order, the rhyming text and the colorful illustrations are pleasantly engaging for ears and eyes.
From Astronaut to Zookeeper the delightful illustrations by Megan Tennant will encourage young readers to use their imaginations in forming questions and answers regarding situations they may find themselves in.
More Great Reads: