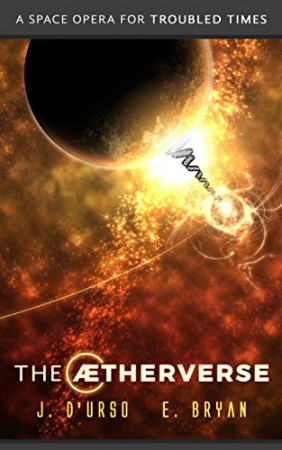 The Aetherverse : J. D'Urso
The Aetherverse
It is the year 2869 Æx., and the sun is setting on humanity's golden age.
The once glorious Convergency has fallen into the hands of a corrupt elite, and a lone corporation has seized limitless power over the innocent citizens of the galaxy. But when a noble marshal, a lowly temple harlot and a band of unlikely allies find themselves caught in the middle of an insidious conspiracy, it seems that tyranny may have met its match.
Part adventure, part political thriller, The Aetherverse redefines sci-fi as we know it, and tells the story of a democracy fallen, and a tragic history dangerously repeated.
More Great Reads: