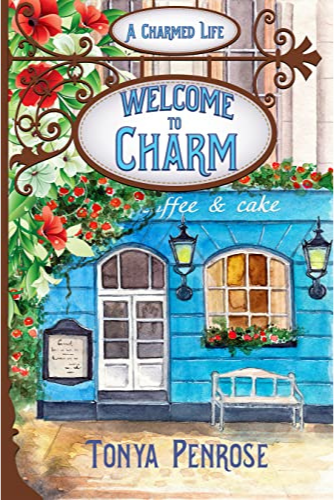 Welcome to Charm : Tonya Penrose
A few unexplainable facts have left botanist Abby Drake dazed and confused: why she can't account for three lost hours, why a road detour she was traveling changed into a closed loop around a mountain town called Charm, why she can't find the place on her map and a route home, and why way too handsome, Mayor Nash Walker has appeared offering an introduction to Charm's uncommon ways.
Nash's words hold Abby captive on a park bench. She's stuck in Charm. Needing to discover why and agreeing to complete a series of lessons taught by sage, Gita Greenleaf helps chart Abby's course. Humorous encounters follow Abby. She tries to adapt to living in an enchanted village, where money isn't needed, but accepting the impossible is required.
Over the next couple of weeks, Abby comes to recognize the unique beauty of living a charmed life. Unable to resist her growing attraction to Nash, she questions her desire to return home, assuming the portal opens.
Book Links
Website
Twitter
Facebook
Amazon Author Page
On Amazon
More Great Reads: