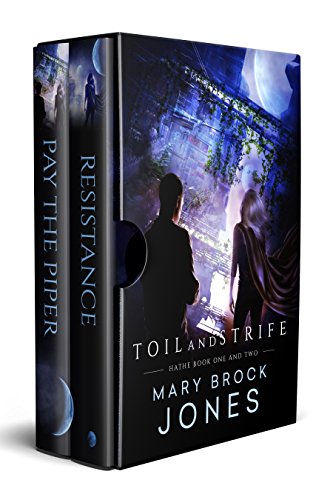 Toil and Strife : Mary Brock Jones
Toil and Strife: Hathe Book One and Two
When two opposed worlds fight for survival, what chance have a pair of duty-plagued lovers caught in the middle?
Five long years ago, the Terrans invaded Hathe and life on a once peaceful and wealthy world changed forever. Major Hamon Radcliff is one of those Terrans. He does what he can to mitigate the brutality against the Hathians yet knows their occupation must succeed. Earth cannot survive without the urgonium found only on Hathe.
But all that changes when Hamon falls for a woman of the long-lost Hathian ruling class. He suspects Marthe asn Castre of being an undercover agent, but she's so much more. She's a key player in a secret resistance force.
Now Hamon must choose.
Protect the woman he loves and watch millions of his people die.
Or break her, find out what she knows, and save Earth.
Book Links
Website
Facebook
Twitter
Pinterest
Amazon Author Page
On Amazon
More Great Reads: