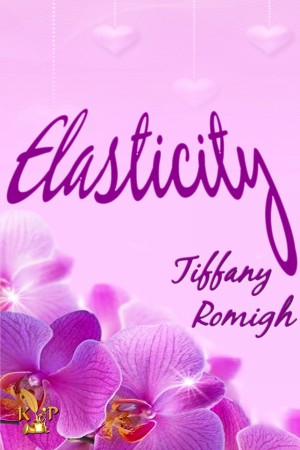 Elasticity : Tiffany Romigh
Elasticity
Brooke, Whitney, and Tripp have something chasing them that former nerds everywhere fear—their ten-year high school reunion. Even worse, they're also running from crippling addictions that have left their lives a mess. With only thirty days to go before hitting their former school's gymnasium, the women make a drastic promise: together they will clean up, go to the reunion, and turn the tables on the classmates they left behind.
Brooke, a Holly Golightly-meets-Macgyver fashionista, wants the perfect life with a Hollywood beau, an amazing wardrobe, and a drool-worthy job, all while shopping her way into a financial hole and trying everything from fraud to dumpster-diving to stay afloat.
Whitney can't say "no."An overweight and people-pleasing wardrobe stylist on a popular self-help TV show, she's a go-to girl by day and a raging compulsive eater by night.
And Tripp is an heiress to a manufacturing dynasty famous for creating the clothing snap. A corporate vice president, she has an anything-but-corporate vice: OxyContin.
Within one month the women's lives will change, with a class reunion that culminates in a surprise speech that strengthens friendships, shows off a dose of reversal of fortune, and leaves more than a few bruised egos in its wake.
Book Links
Twitter
Amazon Author Page
On Amazon
More Great Reads: