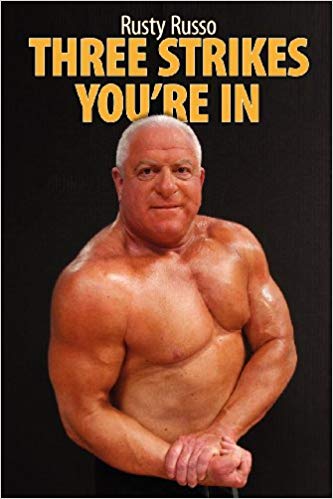 Three Strikes You're In : Rusty Russo
Three Strikes You're In
In his early 40's, Rusty Russo is diagnosed and successfully treated for thyroid cancer. About a year later Russo and his wife are rear-ended in a freak car accident. While being checked out at the hospital doctors discover Rusty has a benign brain tumor. Then, Russo's thyroid cancer resurfaces. He undergoes a second surgery only to be faced ten years later with lung cancer, his biggest challenge yet. He refuses to accept the diagnosis as a death sentence and engages in the fight of his life. THREE STRIKES YOU'RE IN is Russo's gut-wrenching and inspiring story of survival.
As an incredibly fit body builder, Russo stresses the importance of being strong both mentally and physically while undergoing cancer treatments. During the time that he is convalescing at home, Russo becomes a certified personal trainer and begins a new chapter in his life, both professionally and physically. Russo also describes his family, especially his wife and sons, and the important role they play in his healing. Throughout THREE STRIKES YOU'RE IN, Russo uses a down-to-earth manner to describe his various tests and medical procedures, surgeries, chemotherapy and experience with alternative therapies.
THREE STRIKES YOU'RE IN is an inspirational story that will touch the lives of anyone who has to deal with illness and suffering. At times humorous and at times heartbreaking, Russo guides the reader through his story, first as a cancer patient and then as a cancer survivor, in the hopes that his triumph will inspire others to stay positive on the path to healing.
Book Links
Email The Author
Amazon Author Page
On Amazon
More Great Reads: