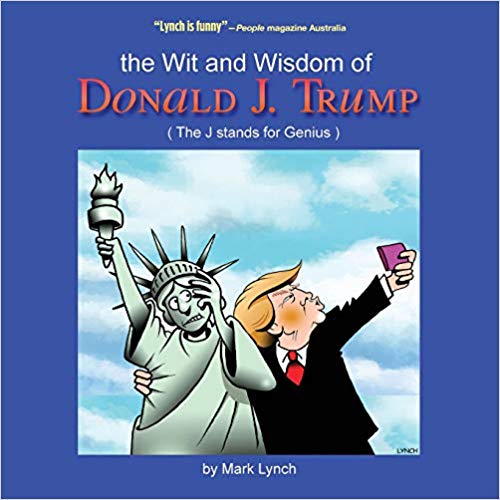 The Wit and Wisdom of Donald J. Trump : Mark Lynch
The Wit and Wisdom of Donald J. Trump (The J is for genius)
When Donald Trump speaks and tweets, the world holds it's breath. He vents his spleen at anything and anyone at anytime. His use of social media to message his innermost thoughts and often galvanize his, (as Hilary puts it) 'Basket of Deplorables' following, makes for unmissable reading, no matter what your political views.
This is a collection of his most outrageous claims, quotes, mis-quotes, alternative facts and 'I can't believe he said that!' moments.
Multi award winning cartoonist, Mark Lynch, has drawn over 80 hilarious, full color cartoons to accompany the ramblings of 'the Tweeter in Chief'.
"MY IQ IS ONE OF THE HIGHEST – AND YOU KNOW IT! PLEASE DON'T FEEL STUPID OR INSECURE; IT'S NOT YOUR FAULT." – DONALD J.TRUMP
Book Links
Website
Facebook
Publisher
Amazon Author Page
On Amazon
More Great Reads: