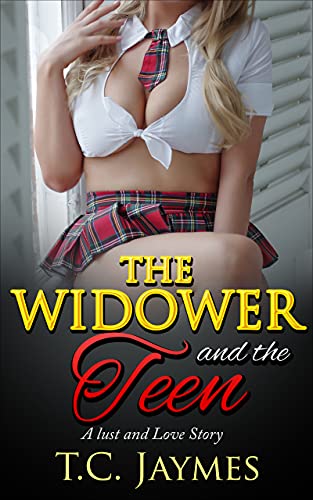 The Widower and the Teen : T.C. Jaymes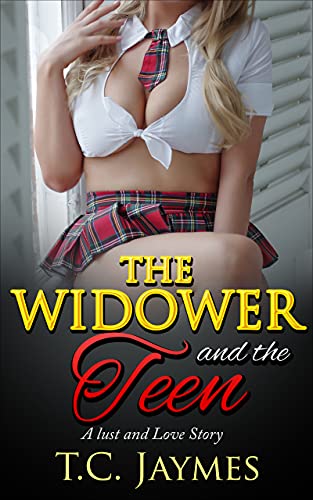 The Widower and the Teen is the erotic love story between an inexperienced eighteen-year-old girl and a forty-two-year-old widower. The two shouldn't be together, but after making bad choices and following their hearts, they could end up happier than if they'd done everything right.
After Jason Jay loses his wife to cancer, he sleepwalks through life, only working and taking care of his teenage son, until one of his son's friends, Jessica, wakes him up and pulls him out of his depression.
In her last year of high school, Jessica blooms from a frumpy fat girl into a sexy young woman. She'd always had the cute face of the girl next door, but now she has the curvy body of a full-grown woman.
Although Jessica is sexually inexperienced, she puts on a good show and uses her new body to seduce Jason, making him be her "daddy," and if her mom ever lets her off restriction, she has plans to make him more than that.
Book Links
Amazon Author Page
On Amazon
More Great Reads: