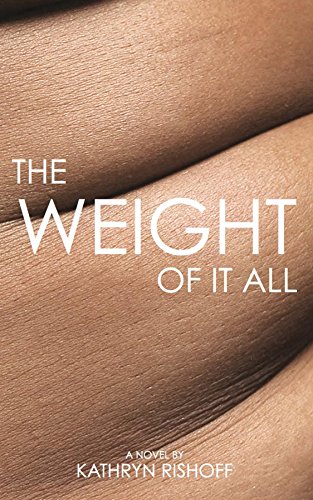 The Weight of it All : Kathryn Rishoff
The Weight of it All
Wealthy, beautiful, triathlete, happily married, mother-of-two. Lyndsey Watkins leads an enviable life, until one Sunday afternoon when laden with packages, she is taken from a mall parking lot.
When her bloody clothes are found in the hills above Malibu California everyone assumes her dead. Ten months after having gone missing, Lyndsey is dumped at a park unrecognizable to anyone who knew her before the kidnapping.
Everyone keeps asking the same question—why? Why Lyndsey?
A thought provoking page-turner, The Weight of it All explores our society's preoccupation with physical beauty, the media's role in establishing impossible ideals, and the relevant issues of bullying in the cyber era. It also examines one woman's desperate journey back to herself and the family she is determined not to lose, the weight of it all, sometimes too much to bear.
Book Links
Facebook
Twitter
Linkedin
Amazon Author Page
On Amazon
More Great Reads: