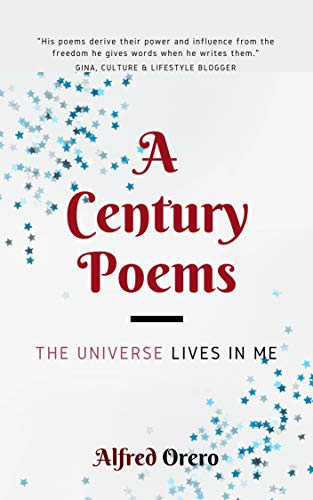 The Universe Lives In Me : Alfred Orero
The Universe Lives In Me (A Century Poems Book 2)
The Universe in Me is the second book in Alfred Orero's series, A Century Poems.
Picking from where he left off in Visions from my Mother, Alfred introduces new angles to his work by applying patterns and mathematical structure in the poems.
Listening to whispers in the wind and getting words from the starry night, Alfred brings you raw poetry at it's best. His signature rhymes and wordplay come forth as he tackles various themes that he is passionate about.
Book Links
Facebook
Twitter
Instagram
Amazon Author Page
On Amazon
More Great Reads: