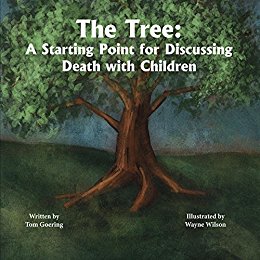 The Tree : Thomas Goering
The Tree: A Starting Point for Discussing Death with Children
This book is about a boy and the questions he asks a magical tree about life and death.
The book is intended for parents who want to have a discussion with their child about death – after they get that question one night "What happens when we die?" The book introduces the idea, provides a snapshot of three different opinions, but really focuses on the life aspect, and how amazing it is to be alive.
The secondary purpose of the book is to start the process of unlocking the critical thinker in our kids. The book aims to help children understand the value of gathering information, accepting different opinions, and forming their own conclusions after thinking through a problem. The book offers the premise that it might be OK to be honest with our children and to say "I don't know".
I hope this book helps inspire curiosity, and at the very least creates a good conversation with your child.
Book Links
On Amazon
More Great Reads: