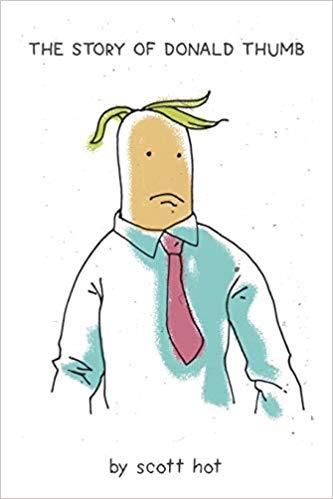 The Story of Donald Thumb : Scott Hot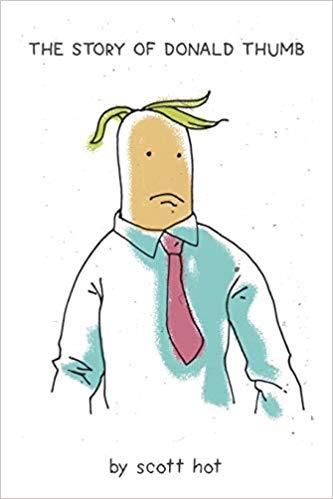 A dark comedy fairy tale created for our times. It's a combination of comedy, politics, and poetry – a heady elixir of humor and psychology disguised as a children's picture book.
Forty illustrated pages walk us through a humorous story about the perils of feeling like you're never enough. It's a modern-day fable about feeling empty inside. A combination of simple bright illustrations with direct captions that illuminate the life of Donald Thumb, the central character who gets more but feels like less.
Author/Cartoonist Scott Hot has created a picture book of twisted fun that mirrors the strangeness of modern politics. It captures the insanity and bleakness of the current cultural landscape through the life and times of the oh-so-fictional Donald Thumb.
In other words, it's got pictures and words that deliver a healthy dose of sharp satire so check it if that kind of thing appeals to you.
Book Links
Website
Twitter
Instagram
On Amazon
More Great Reads: