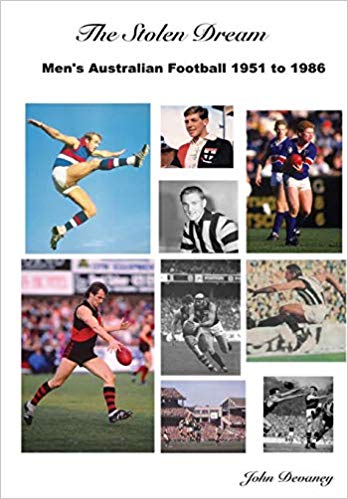 The Stolen Dream : John Devaney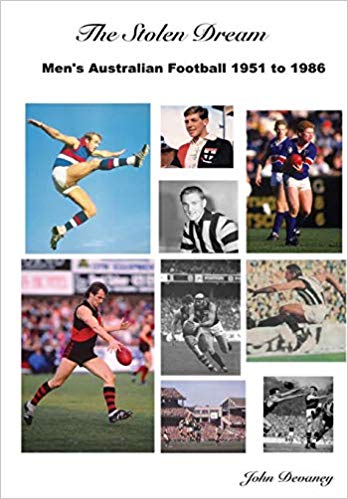 Men's Australian Football 1951-1986
The book examines a period when football underwent a seismic and ineradicable change brought about by the determination of the Victorian Football League to wrest control of the game's development and destiny from the various state controlling bodies and the Australian Football Council.
Whereas the VFL had initially been the first among equals, it gradually assumed the role of the sole and undisputed guardian of the code. The AFC, once football's ostensible national controlling body, became an irrelevance.
Instead of a national sport with a national remit, we ended up with an expanded VFL with a majority of Victorian member clubs supplemented by a token sprinkling of teams from interstate.
Such teams were in most cases created from scratch and could in no way be said to derive directly from the states' unique and distinctive football traditions and culture.
For some, it was a brave new world, but evolution does not inevitably entail improvement.
Book Links
Website
Facebook
Twitter
Lulu
Amazon Author Page
On Amazon Australia
On Amazon
More Great Reads: