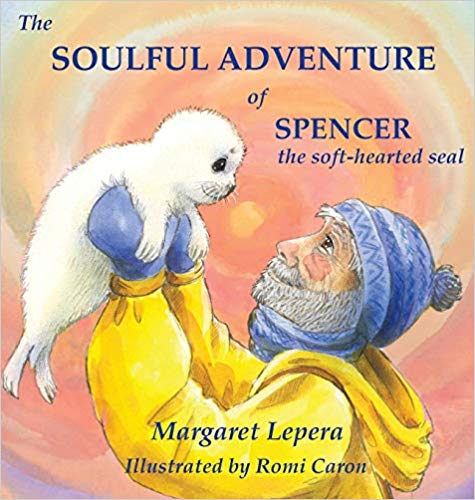 The Soulful Adventure of Spencer, the Soft-hearted Seal : Margaret Lepera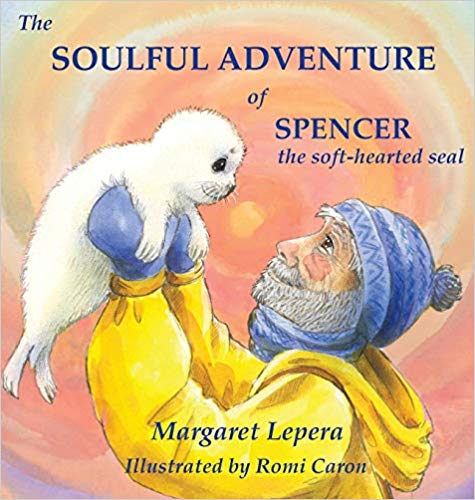 Explores Mindfulness, Positive Thinking, and Wildlife Protection in New Children's Story
A tiny baby seal pup, lost in a gust of icy wind. How will he find his way home?
The Soulful Adventure of Spencer, the Soft-hearted Seal chapter book, designed for children 6-9, is a sweet, heartfelt story of an 8-day old baby seal pup who tumbles down the side of a big hill in a gust of icy wind, and becomes lost after being separated from his brother. A mini hero's journey, the pup struggles to find his way home, even though he feels small and unsure of himself as a baby just learning to move his flippers.
Over the course of one day, Spencer must learn to make sense of all the strange new experiences he encounters, and go where his heart guides him – reminding himself of his Mother's loving, encouraging words to him as he does so. Spencer meets both friend and foe in his attempts to reunite with his family – including a hunter who is after his beautiful white fur coat, and a plucky young girl who stands up to this bully, to protect Spencer.
After all that happens, Spencer learns many lessons and gains a stronger sense of self. But he and his allies must act quickly – because the same wind that blew him down the big hill is starting to wipe away the last of the seal tracks in the snow where he and his brother last played together – which is the only way he can find his way home.
"This is a heart-warming children's story of love, friendship, and courage. It has a life-affirming point of view," says Margaret Lepera, author. "When lost, Spencer must trust his inner voice to lead him where he needs to go, determine who to trust, and who not to, based on his intuition. This culminates in his learning the most important life lesson of all: That love surrounds him, always."
Lepera is an award-winning writer who has crafted stories for a variety of audiences throughout her career. She hopes this book will inspire children to see the world from their own unique points of view, and also provide the perspective of offering kindness to all sentient beings.
The Soulful Adventure of Spencer, the Soft-hearted Seal is now available in both print and ebook versions.
More Great Reads: