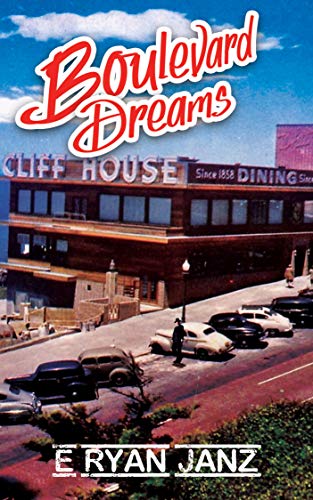 Boulevard Dreams : E Ryan Janz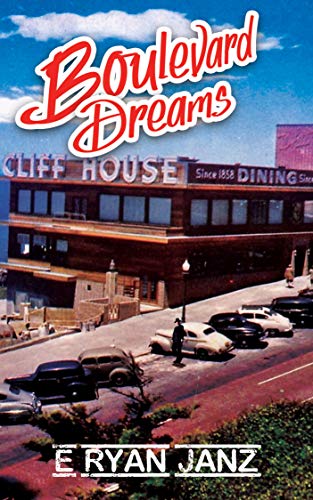 In this cleverly and darkly funny noir set in the smoky world of 1958 San Francisco, a down and out private detective, Joe Nails, experiences a series of surrealistic yet disturbing dreams, in which his once best friend from high school days, Mark Tamlyn, pleads for his help, before turning a gun to his head and firing.
To ease the lingering doubts regarding his friend's well-being, Joe sets out to locate him, only to learn Mark disappeared a month before the dreams began. As his investigation deepens, Nails initially uncovers a conflicting portrait of Tamlyn by an amazing mixture of unforgettable characters who knew him best: from those intimating his disappearance is customary, to those suggesting he is on the lam from mobsters, and to those who insist he is dead.
But Joe yearns to discover the truth, and thus becomes embroiled in an encircling world of murder, deception, passion, and mystery, and as he races down a narrowing road with no off-ramps toward the shocking reality of his friend's fate and the final desperation of his own, Joe Nails stares into the dreadful face of the unimaginable.
Book Links
Facebook
Twitter
Amazon Author Page
On Amazon
More Great Reads: