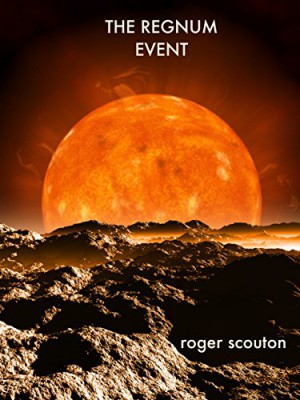 The Regnum Event : Roger Scouton
The Regnum Event
Sarah Thompson and her brother Germaine are competition level BMX freestyle bikers.
On a warm, spring, weekend day of their senior year in high school, while biking along the river, they make contact with a starship. However, the chance meeting was anything but chance; the alien had been observing the twins for some time.
The alien, Novo by name, is a Watcher. He travels the universe watching events and, without direct intervention, attempts to move events in as positive direction as possible. He wants Sarah and Germaine to travel with him to a distant planet where the king is dying, leaving his untested son to lead the battle against intergalactic invaders.
Novo wants the twins to use their bike skills to compete in the annual race involving bikes that fly. All the twins have to do is observe how the prince handles himself in the race and report whether they think the prince has the character to lead his people in war.
The entire assignment will be completed during the time the twin's mother thinks they are at a BMX summer camp.
Of course, things don't alway go as planned.
More Great Reads: