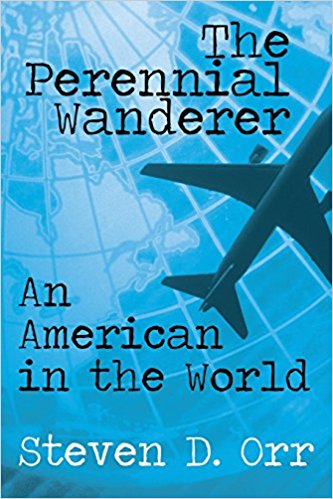 The Perennial Wanderer : Steven D. Orr
The Perennial Wanderer: An American in the World
Describes my experiences in 75 countries, living fifteen years overseas. Taken hostage in El Salvador, seriously wounded by a Claymore mine in Vietnam while working there as a civilian but still receiving the Purple Heart.
I have worked in 42 countries and am experienced in 33 more countries. Have worked and lived in many war-torn countries, including Colombia, El Salvador, Sudan, Vietnam, Iraq and Afghanistan, and others.
Experienced with American Red Cross/International Relief & Development in Macedonia, Kosovo and Serbia.
With American Red Cross/Disaster Services I have worked in many hurricane- and tornado-ravaged areas of the United States. Life has been interesting.
Book Links
Facebook
LinkedIn
Amazon Author Page
On Amazon
More Great Reads: