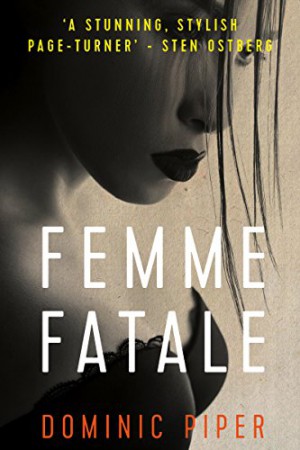 Femme Fatale : Dominic Piper
Femme Fatale
When private investigator Daniel Beckett foils an assault on a young girl in London's West End, it leads to an offer of work from a sinister and unlikely source in Soho's Chinatown.
But what starts out as a straightforward missing persons' case soon takes on a more ominous aspect as he discovers a trail of blackmail, sadistic violence, conspiracy and murder, plus an influential, privileged and poisonous presence that seems to permeate all spheres of society.
The perpetrators, however, are not expecting to encounter an individual like Beckett; an intelligent, amoral and fearless individual with a skill-set that points to a covert and violent past.
Acquiring an entrancing and mysterious female associate, his investigation leads him into London's electrifying burlesque scene where it seems some of the answers may lie.
But no one is as they seem, and the truth is unexpected and disturbing.
Book Links
Facebook
Twitter
Goodreads
Amazon Author Page
On Amazon
More Great Reads: