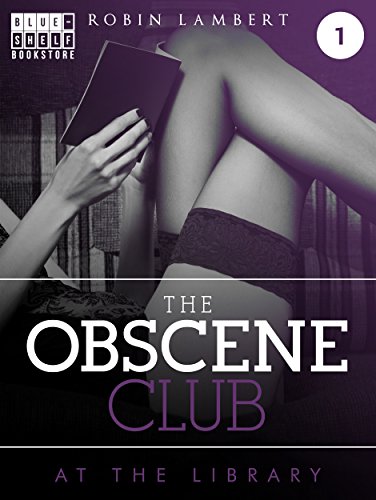 The Obscene Club – At the library : Robin Lambert
The Obscene Club – At the library
Suspense, passion, love, incest and conspiracy all blended together in one book!
The Obscene Club it's an exciting thriller about five different women, namely: Linda, Sally, Angela, Jessica and Debra, who come from five different backgrounds and live in West Harlem, New York, each having their own different experience in their sexual journey.
They find themselves in awkward situations on their journey to kill their loneliness, being on the prowl without bias with regard to whether their partners are young, old or the same gender, all in the name of satisfying their sexual hunger. They each find a book in their house with a card containing a reference to the extinct elite women's book club, following which, their curiosity leads them inside a library in their city, to dig for more information about the past book club.
In the event of searching for information about the elite women's book club, the five women soon get to know each other, and decide to create their own club.
Read more and enjoy the exciting passion and drama contained in The Obscene Club. Get to experience first-hand encounters as the story unravels and the various women find themselves.
Book Links
Website (Publisher)
Facebook (Publisher)
Twitter (Publisher)
On Amazon
More Great Reads: