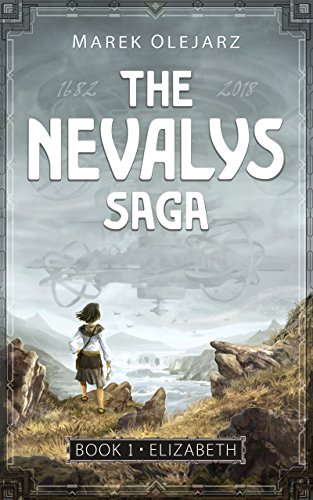 The Nevalys Saga: Elizabeth : Marek Olejarz
The Nevalys Saga: Elizabeth
The first chapter of the Nevalys Saga is a thrilling contemporary adventure novel that combines science fiction and fantasy elements in one engaging storyline.
In 1682 England, before publishing his famous Philosophiæ Naturalis Principia Mathematica, Isaac Newton asked one of his disciples to explore a theory about the origins of all physical forces around us, including gravity, time and sound.
Unfortunately, this scientist was killed before sharing the result of his surprising research. Before dying, he left his young daughter, Elizabeth, the secret of this discovery hidden inside a mysterious package…
Three centuries later, in 2018, a student, Mikael, became against his will a scientific experiment directly related to this enigmatic discovery in the past.
Chased by a formidable adversary and assisted by Anna, Mikael will have to unravel the mystery of his surgery.
Follow Elizabeth and Mikael over two time periods and across oceans in this first book written by Marek Olejarz.
Book Links
Website
Facebook
Linkedin
Amazon Author Page
On Amazon
More Great Reads: