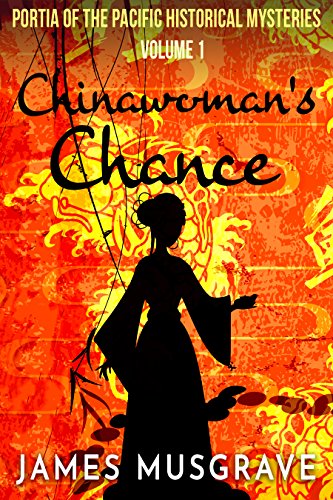 Chinawoman's Chance : James Musgrave
Chinawoman's Chance: Portia of the Pacific Historical Mysteries (
Volume 1)
Before there was #metoo there was Clara Shortridge Foltz. She fought for and gained women's rights before women could vote, make contracts, or have any control over their own bodies as sexual beings.
Now you can see how it was in California before civil rights became an issue for anyone but males. Clara Shortridge Foltz, Esq. is the first woman admitted to the State Bar of California. It is 1884 in San Francisco's Chinatown.
This is the first murder case in which Clara must defend her Chinese client in court. After she loses her murder trial in a male-dominated, racist kangaroo courtroom, she must then trap the real killer. Captain Isaiah Lees assists her and teaches her the methods of street detective work.
Will her young client be hanged before she can trap the real killer?
Book Links
Website
Facebook (book)
Facebook (publisher)
Twitter
Amazon Author Page
On Amazon
More Great Reads: