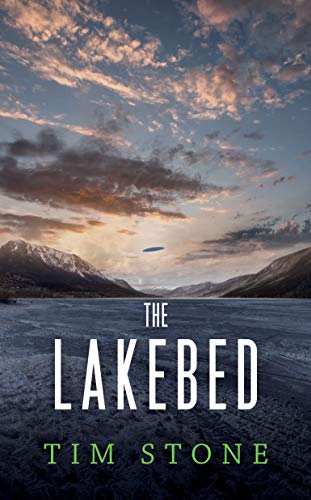 The Lakebed
An earthquake shatters the Pacific Northwest and drains a prehistoric lake by a sleepy Washington town.
Al Dragunov, a brilliant young immigrant who escaped personal demons in his native Ukraine, finds himself drawn into the bowels of the dried lakebed. Underneath, Al discovers a . . . room. A simulacrum. A site of inexplicable, irrational experiments since time immemorial.
When the world shakes, the town's battle-hardened police chief—Michelle Bardo, a Baltimore transplant who sought greener pastures out west—is busy investigating a murder committed by a local pilot. As the social order buckles in the quake's aftermath, Michelle struggles to solve the crime and protect her troubled daughter from the encroaching bedlam, while Al searches for answers about the lakebed and his own tortured past.
Their fates entwine as they each seek out an elderly physicist who, months earlier, mysteriously vanished from his laboratory on an island in the lake.
All the while, an ex-con and musclebound sociopath, Dom DeRuglia, goes on a sadistic rampage—at once exploiting and contributing to the chaos of a world already teetering on the edge.
Book Links
Amazon Author Page
On Amazon
More Great Reads: