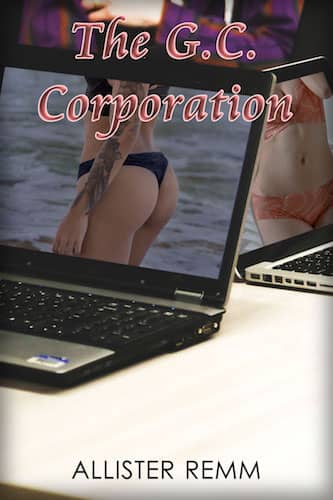 The G.C. Corporation : Allister Remm
The G.C. Corporation
Well paying jobs with benefits? G.C. offers them!
Advanced A.I. that you can hold conversations with? G.C. has it!
Opportunities for advancement? G.C. has plenty of them!
Being conditioned to develop a porn addiction as part of a company wide brainwashing conspiracy? G.C. does that too.
Things get interesting for Sarah when she's assigned to test a prototype game console that turns out to be a fully sentient A.I.
Then things get strange as Sarah begins developing an addiction to internet porn. As a mysterious figure in a leather catsuit soon tells her, this is only the tip of the iceberg.
As Sarah will learn, the truth about G.C. is far more complicated then she could have ever imagined.
Book Links
On Smashwords
More Great Reads: