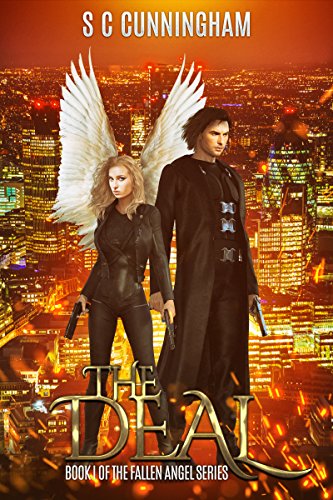 The Deal : S C Cunningham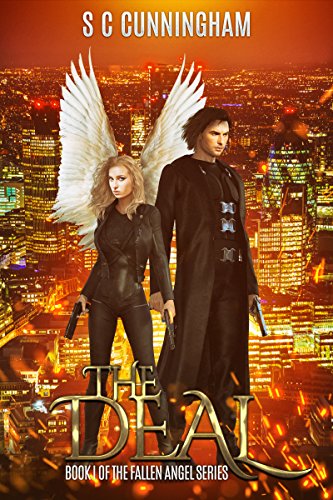 A love story with bite. We are not alone. The hot, funny, flawed, rule-breaking Fallen Unit have our backs.
Career girl Amy Fox mysteriously dies under a London commuter train, she surfaces as a member of the UK Fallen Unit, invisible, surfing skies locate-tracing criminals, bullies and bitches (those who think they've gotten away with murder) and dishes out tough karma.
She works alongside an ex-hacker, an ex SAS, an MI6 agent, a sex trafficking victim, a suicide victim and others who have signed up to 'the deal', all happy to do what is needed to protect Erthfolk.
But, she may not last long; she doesn't like rules, lusts after her partner, annoys hell warlords, works her own revenge list, kills more than she saves and has never worked so damn hard in her earthly life. Was her deal a mistake?
"Blissfully raw, absolutely perfect."
"Completely different, outstanding."
"Wow! Great book, make a great film."
"Good to see the Cloud 9 gang again!"
"Raw, edgy and completely addictive."
"Hard to put down – a must read that keeps you guessing."
"Cunningham sent me on a vivid acrobatic journey. The text is detailed, flawless, and wonderful. So descriptive I felt as if I was reading line for line an investigative report."
ABOUT THE AUTHOR: having worked in Crime, S C Cunningham creates rom thrillers with a skilled mix of fuelled tension, dark humour and pulsating passion. Her works offer a fresh level of sincerity and authority, rare in fiction.
The Deal is in film development as Supernatural RomThriller Evil's Match.
CAUTION: adult language.
Book Links
Website
Facebook
Twitter
Instagram
Amazon Author Page
On Amazon
More Great Reads: