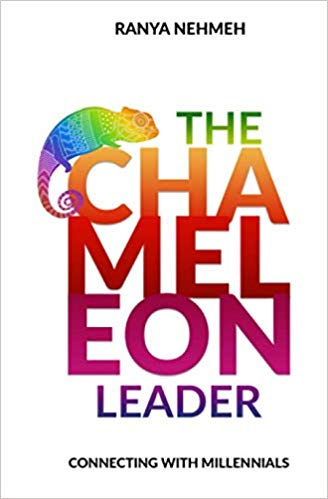 The CHAMELEON Leader : Ranya Nehmeh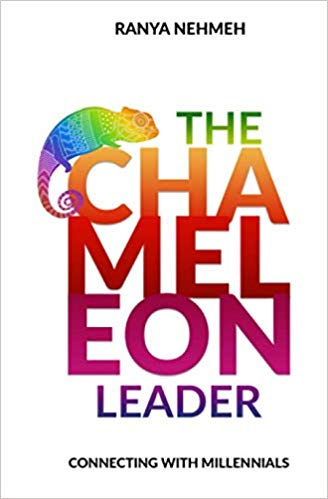 The CHAMELEON Leader: Connecting with Millennials
An accessible, interactive, engaging, and essential book for anyone who wants to be a better leader to the millennials, and reap the rewards of this incredibly capable generation.
Millennials make up a significant part of today's workforce and we would be foolish not to embrace what they have to offer – a unique perspective, an ethical outlook, tech-savvy minds, and a 'no fear' approach to the workplace.
Top-down leadership is passé. Millennials need a leadership style that is current – collaborative, open, transparent and inclusive – which caters to their strengths. They want to be a valued part of the leadership process.
This book asks the question: What do you want in a leader? The answers, summarised into nine traits that were identified by hundreds of millennials worldwide as being of the utmost importance in a leader, comprise the CHAMELEON Leader. Why a chameleon? Because chameleons change color according to the situation. They are adaptable!
The CHAMELEON leader is an innovative approach to lead the future workforce.
An informative, straight from the source, fully interactive, exercise-guided book that gives you the practical skills you need to be a better leader, and offers a place to self-reflect on your own existing skills and create a game plan to take action.
#FindYourChameleon
Book Links
Website
Instagram
Facebook
Twitter
On Amazon UK
On Amazon
More Great Reads: