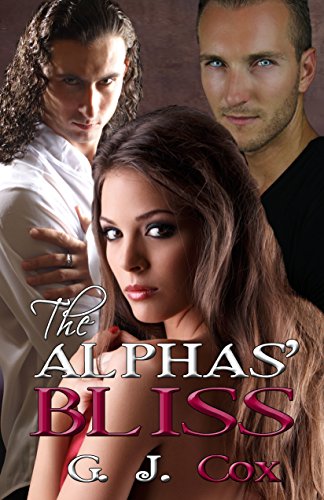 The Alphas' Bliss : G.J. Cox
The Alphas' Bliss
Micha, King of the Vampires and Devin, Leader of the Wolves, are two alphas who must learn to share one mate. They will also need to work together to convince said Mate to accept them both while trying to keep her safe and alive from a pack of rogue wolves who are dead set on capturing and killing her.
Bliss has lived most of her life thinking she was half human and half vampire. She soon finds out that she's also part wolf and the mate of the Lead Alpha of the Wolves. News not so well received. While she's dealing with all these new changes in her life, a rogue pack of wolves is also out to capture her and kill her for unknown reasons.
Will she accept her mates in time for them to help her through her vampire/wolf transition? Will her mates be able to keep her safe from the threat of the wolves?
Book Links
Website
Facebook
Goodreads
Amazon Author Page
On Amazon
More Great Reads: