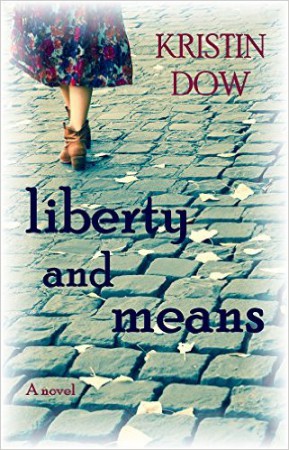 Liberty and Means : Kristin Dow
Liberty and Means
Someone is tracking Shannon Clark, altering the course of her life in a most unexpected, thrilling way.
But as the familiar is gradually stripped away, she starts to feel disconnected and doesn't know who to trust.
Family, friends, dating, work…nothing is the same and everything is complicated.
Will Shannon learn to embrace her new world filled with golden opportunity or get lost amongst its trappings? She now has the chance to follow her dreams. Trouble is, she doesn't know what they are.
"A thoughtful and engaging character study with the pace of a thriller, including a number of surprising plot twists along the way.  Every paragraph is peppered with a fun quip or observation, the signal that you're in the hands of a strong writer. Recommended for readers well beyond chick lit." -Self-Publishing Review
"I was immediately pulled into the narrative…Kristin Dow wove humor, heartache, disappointment, and tragedy into a thought-provoking novel filled with growth and self-discovery. You won't be able to read this book without learning a little something about yourself in the process."  -Readers' Favorite
Book Links
Twitter
Goodreads
Amazon Author Page
On Amazon
More Great Reads: