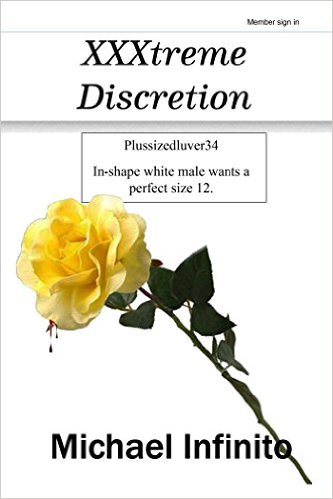 XXXtreme Discretion : Michael Infinito
XXXtreme Discretion
In the dictionary, under the definition of the word "psychopath," there should be a picture of Dwight Barnes, a self-made business man whose success was born out of his twisted desire to fulfill a secret promise to a lost loved one.
When Roxbury, New Jersey detectives, Monica Ross and Mike D'Tavio, discover their case involving a missing woman might be linked to three others in the nearby area, all traceable to a casual-affair dating site known as XXXtreme Discretion, they try to fit the puzzle pieces together with little success.
Aided by a mysterious child, and a lover from her past, Monica takes the lead in the investigation, trusting her instincts, along with a little cryptic help from a surprising source.
With strange twists bombarding her from all directions, she eventually finds herself on a collision course with Dwight Barnes, a cold-hearted monster born of a tragic childhood. Barnes, a serial kidnapper, will stop at nothing in order to claim his simple, yet elusive prize.
Book Links
Website
Facebook
Twitter
Amazon Author Page
On Amazon
More Great Reads: