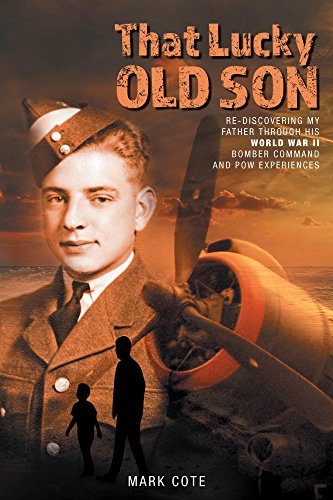 That Lucky Old Son : Mark Cote
That Lucky Old Son: Re-Discovering My Father Through His World War II Bomber Command and POW Experiences
A moving work of autobiographical creative nonfiction, That Lucky Old Son takes readers on a journey of adventure, danger, and self-discovery as the author weaves his own memories with his father's experiences in Bomber Command with No. 158 Squadron RAF during the Second World War.
Writing from a child's point of view, Mark Cote combines known facts with what he imagines his father doing from basic training through to being shot down and captured by the Germans. He poignantly communicates the terror, uncertainty, and fleeting hope felt by the crew, transporting readers back in time to 1940s Europe.
Having lost his father when he was only eight years old, Cote embarks on a quest to discover the man who left him too soon, but who left behind a legacy of courage, love, and faith. That Lucky Old Son is a book that will educate, inform, move, and inspire readers of all ages.
Book Links
Website
Facebook
Twitter
Amazon Author Page
On Amazon
More Great Reads: