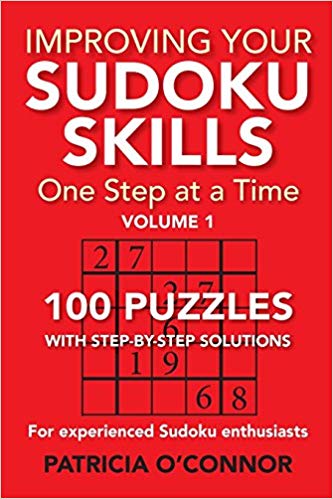 Improving Your Sudoku Skills : Patricia O'Connor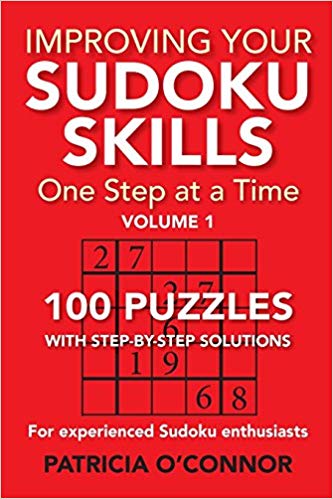 TRAIN YOUR BRAIN TO SEE THE POSSIBILITIES.
This book is designed to help readers improve their skills while solving challenging puzzles. The puzzles in Improving Your Sudoku Skills: One Step at a Time can be solved without guessing or writing in tiny candidate numbers.
The reader's eyes are gradually trained to look at the entire grid, knowing that the answer to a particular square is there waiting for them in plain sight if they only looked hard enough. This is the process by which the author improved, and she thinks it can help many other people to enjoy the game more.
Throw away the eraser and only write down the correct answer. The puzzles can be solved in one of two ways: Readers are led through the puzzle, square by square and can peek in the back of the book for the answer if they have to, or they can choose to work it in their own order, which is the harder of the two alternatives.
This book works best for individuals with prior Sudoku experience.
Book Links
Website
Facebook
Twitter
Linkedin
Amazon Author Page
On Amazon
More Great Reads: