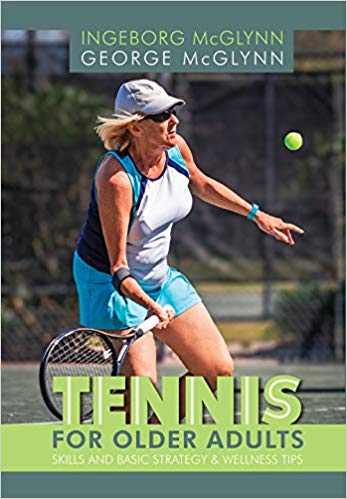 Tennis for Older Adults – George McGlynn & Ingeborg McGlynn
Tennis for Older Adults
Tennis for Older Adults is an engaging new book designed to provide players with a simple, logical, and individualized approach to develop and maintain sound wellness along with tennis skills and fitness.
The book offers uncomplicated pointers and good ideas on offensive and defensive strategy, common problems with ground strokes, serve, and volley, and common errors that may have crept into a player's game over the years. In addition, there are special programs to increase strength, endurance, and balance.
The information will help give players that extra edge to play more efficiently, forget the stereotypes, and look at older adults as unique individuals each with a particular set of resources ad challenges.
More Great Reads: