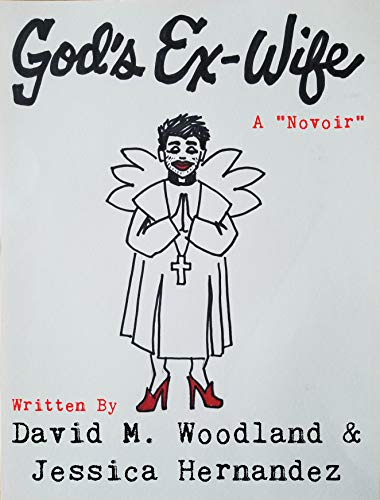 God's Ex-Wife : David M. Woodland and Jessica Hernandez
God's Ex-Wife
David M. Woodland and Jessica Hernandez met when the former was a teacher and the latter was a student at New York City's infamous Murry Bergtraum High School (ranked "Worst High School in New York" by the New York Times year after year after year).
Bonded by a love of writing and storytelling, and both knowing how it feels to be marginalized (as a gay man and a Black woman, respectively), they have created a "Bible" of sorts, a beacon of hope to America's young misfits, especially those trapped in parts of the country we know as "The MoFN" (aka Middle of F**king Nowhere).
Set almost entirely in the 90's, God's Ex-Wife is a "novoir" (part novel/part memoir) in which anecdotes from both authors' lives are woven into a work of fiction, though every character in the story was inspired (at least in part) by an actual person.
Themes of gender identity and sexism, race and racism, money, fame, spirituality, and LGBTQ issues abound, all in the span of 240 pages, knowing the competition for a young (16-24) audience includes social media, Netflix, and Hulu.
A teacher and student co-authoring a book makes God's Ex-Wife the first of its kind.
More Great Reads: