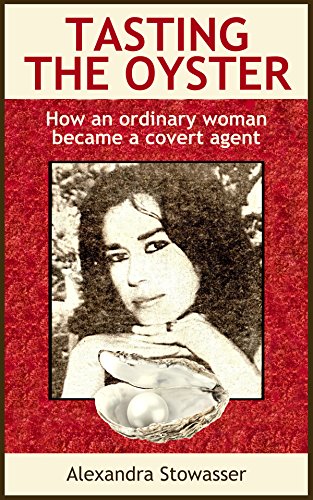 Tasting The Oyster : Alexandra Stowasser
Tasting The Oyster – How an ordinary woman became a covert agent
In 1982 the Australian Secret Intelligence Service, backed by the Australian government at the time, formed its first highly secret special covert operation group to support secret service operations overseas.
This team was to comprise entirely of highly trained civilians who still held a daily job as a cover.
The team was intended to be similar to UK's Special Operations Executive that was formed during WW11 and was government deniable.
The team that trained intensely for just one year ended ingloriously during the notorious Melbourne Sheraton Hotel raid at the end of 1983 and then became the subject of a highly political Royal Commission into the activities of the Australian Secret Intelligence Service.
At just 25 years of age, Alexandra Stowasser, then Alexandra Dickie, was the only woman recruited to that team.
In Tasting The Oyster she relates the many paths from childhood to adulthood that led her to that fateful year of intense and often highly dangerous training and the challenge of leading a secret double life.
Book Links
Facebook
Publisher
Amazon Author Page
On Amazon
More Great Reads: