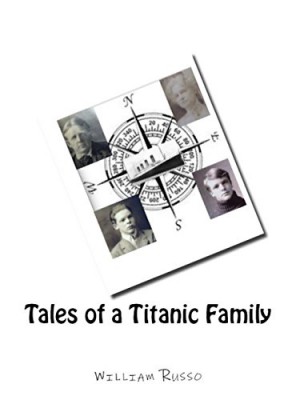 Tales of a Titanic Family : William Russo
Tales of a Titanic Family
RMS Titanic changed everyone it touched, including the white family of Winchendon, Massachusetts.
What happened to Percival and Edith, sons Percy and Richard, merely a footnote in hundreds of other books on the ill-fated ship, can now be fully revealed.
From misidentified photographs taken a board the ship to an extraordinary family history, the Whites will surprise you.
Pictures from the white family archives and unpublished oral histories reveal this American families trauma.
Contains dozens of pictures, many never before published.
Book Links
Website
Twitter
Amazon Author Page
On Amazon
More Great Reads: