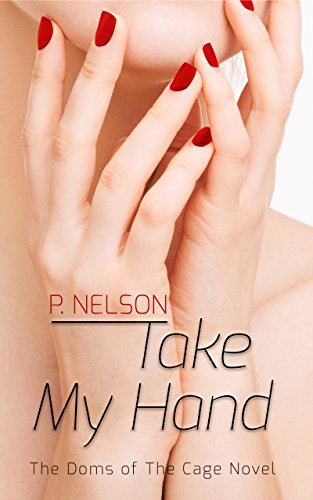 Take My Hand
Lilith Graham is a woman running away from her past.
After a tragic car accident steals the life of her husband and best friend, Lilith learns he harboured a painful secret. To gain control over her spiralling life, Lilith escapes into a shell where she lives cut off from the rest of the world for almost a year. Lilith's best friend Calla has had enough of Lilith's behaviour, and she invites Lilith to play at one of Vancouver's most exclusive BDSM clubs. But can Lilith let go of her past to reach her full potential as a submissive? Or will she find herself trapped inside a life with no emotions or connections?
Gaige Harlow is a man searching for something more.
Master Gaige has played in the kink for his entire adult life, but he has only ever had one permanent sub. It was a disaster from the beginning to the end, and he vowed not take on any more subs until he got his head on straight. Unfortunately, The Cage's resident shrink Calla has other plans for him. She insists that Master Gaige take on a new training sub. He reluctantly agrees as a favour to Calla.
Once Master Gaige meets Lilith, he recognises the hurt sub underneath all her walls and barriers. The Dom inside him has a primal need to break into her layers and peel each one back one by one to reveal the woman underneath. Each encounter leaves both of them wanting more until Lilith's past comes back to haunt her. Are they both willing to fight for the Dom/sub bond they have, or are they doomed to repeat past mistakes? Find out in Take My Hand.
Book Links
Amazon Author Page
On Amazon
More Great Reads: