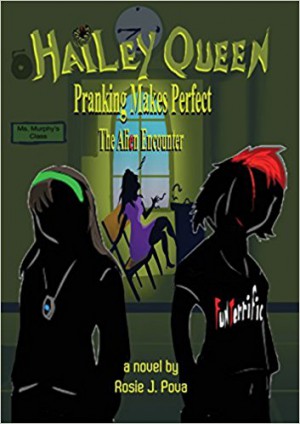 Hailey Queen Pranking Makes Perfect : Rosie J. Pova
Hailey Queen Pranking Makes Perfect: The Alien Encounter
Fourth grade prankster Hailey feels like an alien in her own world until an alien comes into her life and shows her what it means to be human.
Like a secret agent from 'Prankistania' Hailey is always prepared, pulling practical jokes on everyone. But to her puzzlement, no one is laughing. Especially her parents and Hailey's attempts to get their attention bring her the wrong kind: punishments.
She might even lose her big 10th birthday party. But when things get worse, Hailey does what Hailey knows best: pranking. All the way to the principal's office.
With her secret alien visitor, who keeps the pranks coming, will Hailey find a way out of her mess, save her birthday and her friendship? And when the secret is out, will Hailey be the one caught by surprise?
More Great Reads: