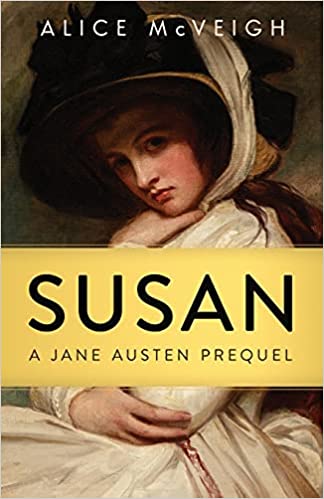 Susan: A Jane Austen Prequel : Alice McVeigh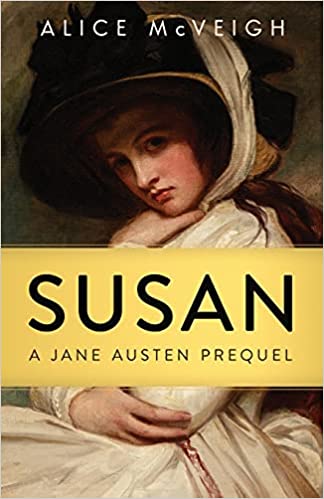 Sixteen-year-old Susan Smithson – pretty but poor, clever but capricious – has just been expelled from a school for young ladies in London.
At the mansion of the formidable Lady Catherine de Bourgh, she attracts a raffish young nobleman. But, at the first hint of scandal, her guardian dispatches her to her uncle Collins' rectory in Kent, where her sensible cousin Alicia lives and "where nothing ever happens."
Here Susan mischievously inspires the local squire to put on a play, with consequences no one could possibly have foreseen. What with the unexpected arrival of Frank Churchill, Alicia's falling in love and a tumultuous elopement, rural Kent will surely never seem safe again…
"Pitch-perfect. This Jane Austen-inspired novel echoes the master herself" – Publishers Weekly.
Winner: Global Book Awards gold medal and Indie B.R.A.G. gold medallion. Amazon bestseller.
Book Links
Website
Facebook
Twitter
Instagram
Goodreads
Amazon Author Page
On Amazon
More Great Reads: