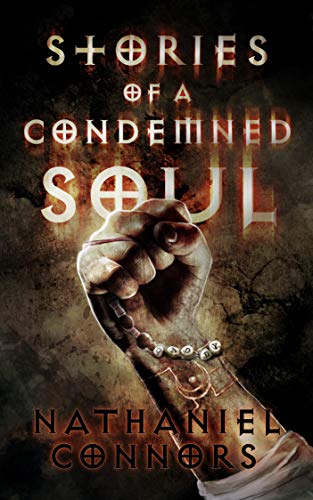 Stories of a Condemned Soul : Nathaniel Connors
Stories of a Condemned Soul
Jon Jacob sits alone in the pub. A bottle of whiskey pressed to his lips, he grieves by drowning in the drink. The memory of his daughter, too painful to reflect, Jon slips into the drunken abyss of his depression.
His solitude, the final act, he prepares for his ending when a cunning Salesman intervenes with a bizarre proposition and an offer too tempting to ignore: revenge.
The benefits of the deal, a handshake away, Jon must choose between leniency for the convicted or indulge in the seething hatred of his rage and accept the terms of his vengeance.
His decision sealed, Jon soon discovers the error of his haste and struggles to escape a world where souls are manipulated, and the condemned, bound in the shackled demand of a contract, inked in sin.
Book Links
Website
Facebook
Twitter
Instagram
Amazon Author Page
On Amazon
More Great Reads: