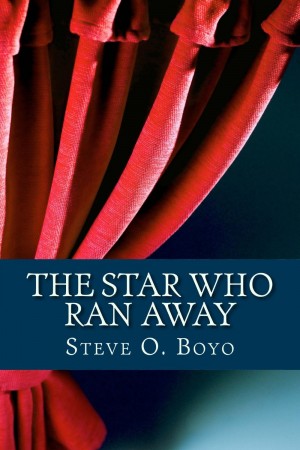 The Star Who Ran Away : Steve O. Boyo
The Star Who Ran Away
Fame comes at a price. Lars Brunner had the world at his feet, dashing good looks, a beautiful wife, money and rock star fame. Having conquered the world with his band the X-Cult, his neglected wife, Annie, deserts him on the eve of a tour. Lars returns triumphant and desperate to find his wife. However, there are forces beyond his control and after a brief reunion, Annie is found dead.
Lars is accused of murder but is granted bail. His life descends into Dante's inferno as he is set adrift by the winds of fate from the shores of Texas to the Canary Islands and into the mysterious world of Basque shipping heiress, Renee de Haro and her friends. From Barcelona to the Pyrenees and Basque country, Lars discovers a world he could never have imagined.
Rock star excess, a memorable Holocaust memoir, the unraveling of secrets and an ETA-led Basque rebellion in northern Spain, brings The Star Who Ran Away to a thrilling climax.
More Great Reads: