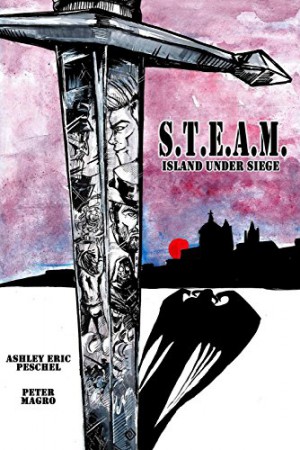 STEAM: Island Under Siege : Ashley Eric Peschel
STEAM: Island Under Siege
Set against the conflict of the Second World War, something terrifying has been released on the small island of Malta.
Realising they are in over their heads, the local authorities request help in tracking a sadistic killer, whose body count already stands at five. A special team is dispatched to deal with the murderer – and so the hunt begins on the war torn island for a killer that the team soon discover is unlike anything they have encountered before….
If this was not bad enough, the team also have to face off against a mysterious Nazi team, who are also hunting the killer, but for darker reasons. It all boils down to a 166 page Graphic Novel adventure full of action and comedy.
Book Links
Facebook
Twitter
Amazon Author Page
On Amazon
More Great Reads: