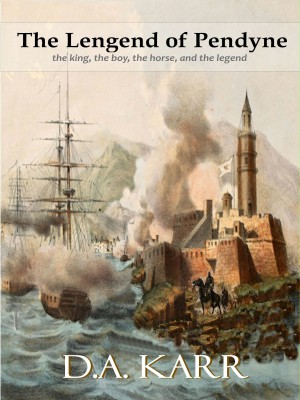 The Legend of Pendyne : D. A. Karr
The Legend of Pendyne: The King, the boy, the horse, and the legend
Irish tradition clashes against British law in the 17th century as an Irish knight and his protégée, save a slave boy and the King's battle horse from pirates. Master Albert knows the horse must be returned at all costs, even if it means his own life.
They return home with Pendyne only to find that the home they return to is much different than the one they left. The answers lie in this riveting journey of a forgotten time in history. "The Legend of Pendyne" is a wondrous story of one man's last quest to prove that honor and loyalty are not mere words, but the deeds that bring out the best in all men.
"The Legend of Pendyne" is a haunting tale of change and choice.
Book Links
Website
Twitter
Amazon Author Page
On Amazon
More Great Reads: