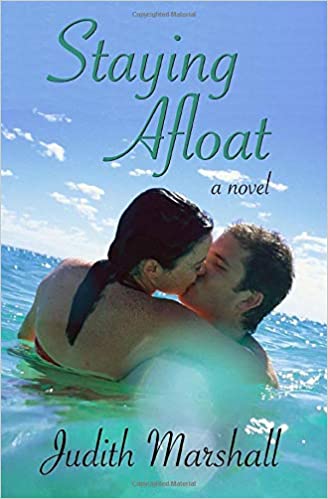 Staying Afloat : Judith Marshall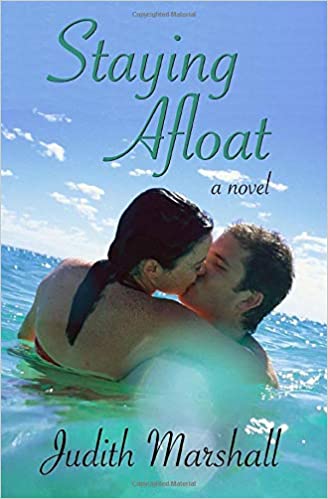 Set in Santa Rosa, California, Staying Afloat chronicles three months in the life of forty-three-year-old Crystal Scott, a devoted stay-at-home wife and mother.
Enveloped in the affection of her family—parents, Max and Elizabeth whose marriage is as sound and sturdy as they are and older sister Brooke, an organic farmer who is resolutely single and would rather give to others than take for herself— Crystal feels safe and contented.
But when her accountant husband, David, gets laid off and shows no sign of seeking re-employment, Crystal is devastated. And when he announces that he wants to become a baker, she's dumbfounded. But being the dutiful wife, Crystal agrees to help David realize his new dream by finding a job to help with the mounting bills—temporarily.
After a series of disappointing interviews, she lands a position as a travel manager for a small dot-com company run by Jeff Hemstalk, a charismatic entrepreneur. Fearful at first, she leaves the safety of her middle-class home and embarks on a journey that will take her far from her daily routine of carpooling and cupcakes.
Dazzled by $400 business lunches and first-class travel, Crystal is soon swept up in the swirl of the corporate world. As she feels more disconnected from her former life, the sexual vibe between her and her boss becomes her focus. Promising herself she can stop at any time, she jumps into the deep end of adultery. She's a reasonable person who should be bathed in guilt. But she isn't.
Staying Afloat is more than a story about a bored former housewife's dalliance with her boss. It's an exploration of how sex and love can cause a perfectly sane woman to lose her moral compass, and about the impossibility of escaping one's destiny.
Book Links
Website
Facebook
Twitter
Amazon Author Page
On Amazon
More Great Reads: