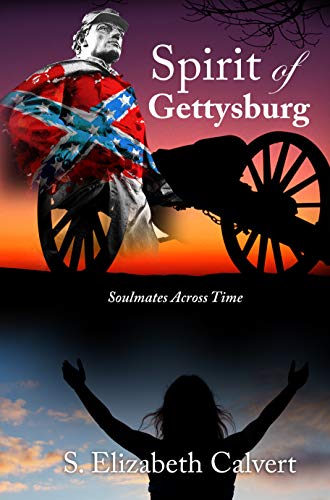 Spirit of Gettysburg : S. Elizabeth Calvert
Spirit of Gettysburg: Soulmates Across Time
Epic…Spellbinding…Thrilling Love Story Extraordinaire! Can ghosts die twice? Apparently so!
To prevent her husband's untimely death at the hands of his personal, implacable enemy, headstrong, vulnerable Maureen McAlister, psychic to Washington, D.C.'s powerful elites, travels back in time to – 1863.
Her mission? Change fate and rewrite karma.
It is a second chance for them, another test of their eternal, devoted, soulmate love.
Fail and he is doomed. Succeed and they are together forever.
She is frightened.
What if she fails him…again?
Book Links
Email The Author
Amazon Author Page
On Amazon
More Great Reads: