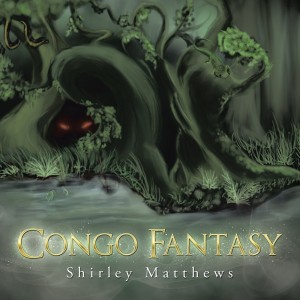 Congo Fantasy : Shirley Matthews
Congo Fantasy
Three best friends have just finished school and made ambitious plans to become rich and famous.
Duncan, the dreamer, reads a book about a group of explorers who venture into the Congo to hunt for lost tribes. Jason, always adventurous, is easy to persuade. Together they encourage the quiet and timid Simon, whose dream is to become a photographer, to join them.
While their plan was still in progress, Duncan goes on a fishing trip with his father and gets caught in a pig stampede. He captures a baby crocodile and plans to take it home. Jason has just bought a motorbike and hopes to travel around Australia.
After meeting three other boys, they ran into trouble when they steal a truck and take it for a drive. Simon is the only one who has been looking for a job. He is always unsure whether to follow his two friends knowing the trouble they often get into.
Their secret plans come to fruition and they get a job aboard a ship traveling to Cape Town. After encountering dangerous circumstances, they eventually reach Port Elizabeth and travel to Brazzaville where they find a guide named Mambo to lead them deep into the Congo to begin their perilous trip.
The evil mythological animals they encounter will change their lives forever.
More Great Reads: