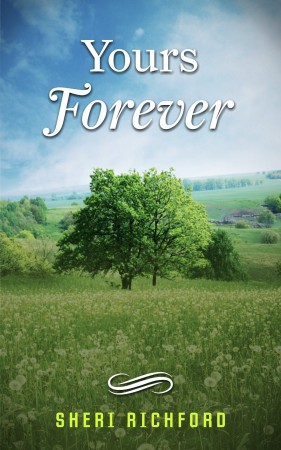 Yours Forever : Sheri Richford
Yours Forever
When Riley showed up in the small town of Hawesville, KY, she was looking for a place to hide. Running from her abusive husband; Brian, the close-knit community charm convinced her to stay.
Before she knew it, she was building a new life for herself while struggling to keep her past hidden. The townspeople were curious about her, but she was determined to keep from forming any real relationships. Reluctantly, she finds herself falling for the town's most eligible bachelor, Sam Harper.
One day as Sam was having lunch, he noticed a new face in the diner. She was sad and alone, and there was something about her that called to him. After giving her a job, a place to stay, and after a lot of kindness and patience, he was finally starting to break down the barrier that Riley had put up around herself.
Riley was starting to believe that she was finally free, that Brian wouldn't find her in the small town, and that she could start thinking about her future.
But neither Sam nor Riley were prepared to learn the truth about Brian. And when HE finds her…she will be sorry.
Book Links
Facebook
Twitter
Amazon Author Page
On Amazon
More Great Reads: