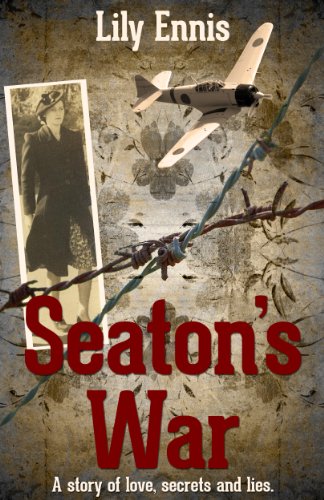 Seaton's War : Lily Ennis

A story of love, secrets and lies set in a sleepy New Zealand town in the latter half of WWII.
When a Japanese submarine beaches, the residents are shocked that the Pacific War has come to them. To some, the event brings opportunity for personal gain or for genuine war work.
For Kitty Williams, it is a chance to prove she can do more for the war effort than knit socks for Red Cross parcels. Taking a stand against the establishment, Kitty teaches the POWs English with the intention of learning enough Japanese to be able to intercept their radio transmissions.
When Kitty makes an unusual find, she confides in physicist Dr. Robert Anderson, who operates a direction finder, tracking movements of ships and submarines in the Pacific. But all is not as it seems with the shy academic and Kitty begins to question where his sympathies lie. Too late, she realises she has fallen in love with him.
As Kitty immerses herself in her work, her landlady Rowena struggles with the fact that her husband John is incarcerated in German-occupied Poland. Rowena's unorthodox method of dealing with her situation is a source of tension between her and Kitty.
Woven through the book is Kitty's relationship with her best friend Maybelle who has left Seaton to work for Navy Communications. She provides Kitty with a different slant on the events in Seaton through newspaper clippings and letters, and she regales Kitty about life in the city now the Americans have arrived.
The Pacific War, secret liaisons, the spy game and the quest for liberation in Europe weave seamlessly through Seaton's War. As Kitty battles for personal recognition, she puts her life on the line for love, honour and above all, integrity.
Fire in the Mountain, by Lily Ennis, is also on Whizbuzz Books.
Book Links
Website
Twitter
Amazon Author Page
On Amazon
More Great Reads: