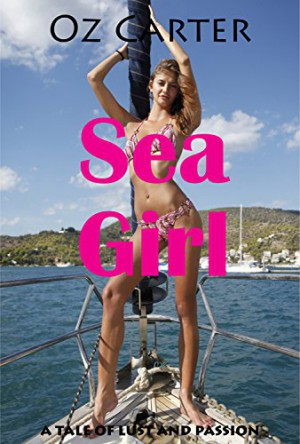 Sea Girl
New York socialite Carly Hodge thinks she's kept her infidelity secret from her husband, Preston. She's wrong. On the pretext of celebrating her 40th birthday, Preston takes her to the Bahamas on a sailboat. Under the night sky on the Little Bahama Bank, he serves her a romantic dinner and gives her the best sex of their 19-year marriage. Then he beats her, ties her to the mast of the boat, and blows the boat up while making his getaway.
Carly survives the murder attempt, forcing Preston to go into hiding in the islands. Faking amnesia, she allows the world to believe she and her husband were victims of a boating accident in which he perished, but she's bent on revenge.
When Jack, the itinerant underwater photographer who saved Carly's life, refuses to let her sail with him to the Bahamas to aid her "recovery," she stows away on his boat, Sea Girl. She reveals that her husband tried to murder her and is hiding somewhere in the Bahamas. Jack is sympathetic, but he has problems of his own. To avoid a prison sentence for smuggling ganja for his personal use, he's cooperating in a DEA sting operation that requires him to acquire fifty kilos of cocaine in the Bahamas.
Carly makes a deal with Jack. She will use her expensive lawyers to help him with his legal problems and he will let her stay on the boat, using herself as bait to flush Preston out of hiding. She is determined to get Preston–if he doesn't get her first.
More Great Reads: