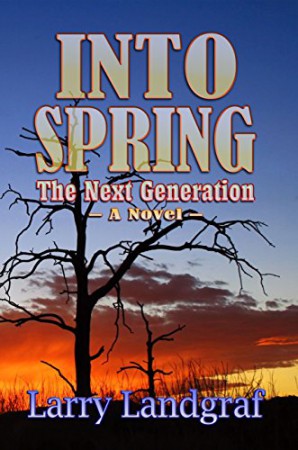 Into Spring : Larry Landgraf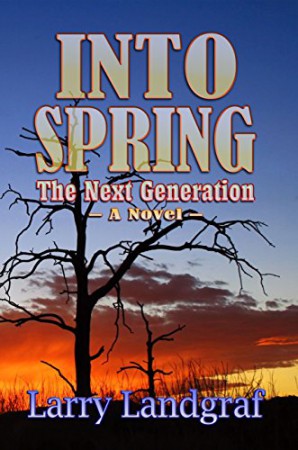 Into Spring is book 2 of the Four Seasons series, Into Autumn being book 1, and Into Winter is in progress and should be out by the end of 2017.
Nearly twenty years after the chaos began when the world was thrust into desperate survival mode after the grid shut down and government and the economy collapsed, Sean and Robbie leave home for the first time. They are in their late teens and there are no women for them at home (Peaceful Valley). They venture off to Corpus Christi, Texas about a hundred miles away in search of wives. Will they find more chaos, or will they find love? Only time will tell.
Meanwhile, back home a new family moves into Peaceful Valley. What at first seems like a good addition to their highly protective group, may prove to tear the Valley apart. Join Sean and Robbie on their adventure and learn what is in store for them when they return home.
Into Spring, like Into Autumn, is an epic adventure of ordinary people who must face the hardships of their new world and make the tough decisions which must be made as they struggle to rebuild their new society. Thought-provoking and educational stories which will strain your emotions on both ends of the spectrum.
Into Spring was written as a stand-alone novel, but best if Into Autumn is read first. Both are rated R for sex and violence.
Book Links
Website
Twitter
Pinterest
YouTube
Facebook
On Amazon
More Great Reads: