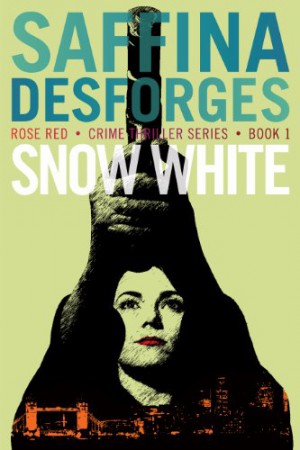 Snow White : Saffina Desforges
Snow White: (A DCI Cass Rose thriller) (Rose Red Crime thriller series Book 1)

Mirror, mirror, on the wall, "Who's the fairest of them all?"
From the acclaimed Kindle-UK best-selling author Saffina Desforges (Sugar & Spice) comes a sensational new crime thriller series. The Rose Red series takes British crime thrillers in a new direction, with a fast-paced, action-packed detective fiction, each based on the theme of a classic fairy tale. Forget plodding police procedurals. Think Ashes To Ashes meets the Women's Murder Club. Snow White is book one of the Rose Red series.
DI Cass 'Red' Rose is a feisty female cop fighting the usual battles that go with being a senior detective in London's Metropolitan Police. Most coppers go home and forget about it. Not so easy when your partner is a leading criminal defence lawyer. As one fights to put them away, the other tries to get them off. ~ A priceless artefact is stolen en route from the Louvre to the Victoria & Albert Museum and now the mysterious Queenie wants The Huntsman to get it back.
For Red the case is a distraction from the more pressing matter of hoodies terrorizing the elderly on London estates. But when Red's boss and mentor is targeted by the Huntsman things get personal. Very personal. Set in modern-day London, Snow White is a fast-paced, gritty urban thriller that will leave you wondering whether fairy tales really do have a happy ending.
Book Links
Goodreads
Facebook
Twitter
Amazon Author Page
On Amazon UK
On Amazon
More Great Reads: